I am happy to announce that my chicken blogging prowess has finally paid off ... and here you all thought I was crazy!
My new book, "Feeding Poultry" will be available at B. Dalton and Boarders with deep discounts for my pals. You can get a 50% off coupon by sending me a request ticket at
speedcathollydale@yahoo.com
. Make sure never to place your e mail address on your blog! You will get lots of SPAM, and here we like CHICKENS.
In my book you will find classic tips such as ...
1. How to minimize pecking of the groin areas2. Optimizing corn ratios and vitamin rations3. When to feed, and when NOT to feed4. Hand tossing and radial arm movements5. Setting up the ideal conveyor belt6. Keeping turkeys OUT of the yard7. Grooming for eating - the secret connection8. Using gravy solvents9. Gravel ... is it good???10. Ultimate eating shelters for 2009 (401K)
Here I am on the
Rachael Ray Show
cooking
chicken primavera
. I took this with my cell phone during a comercial break. The show will air on Thursday, March 26th. No, they are not live! She actually does three shows in one day.
After cooking the special chicken recipe, she was kind enough to let me show my new book to the audiance and I gave them all a free copy. I have to say, Rachael is better looking in person than on TV.
To join Wordless Chicken Tuesday is easier than a skillet scramble. All you need to do is leave a comment telling me where to find ANYTHING with, or about chickens on your blog. It can be a new post, or an old one!

I will link everyone here, and give "your chickens" a short description.



1. mellow yellow chicken / Fern Creek Cottage / (art n yellow poultry)
2. Obama's Chickens / Red Planet / (savage)
3. Speedcat Hollydale's Bird of Paradise / Miss Moneypenny / (exclusive)
4. The Post & Comment Story with Daisy / 0007 / (beardy)
5. Welcome home, little ones / Egg Count / (baby hatch!)
6. Psychotic Neighbors and Chicken Tuesday / Favorite Auntie Janice / (sunburnt)
7. Stevie B's has NOTHING to do with Golf / Hollydale NOTES / (buffet cat)
8. A Chicken in Every Yard / Hartford Advocate / (kikin lady)
9. Chicken Empathy Museum Statesman / (pita pockets)
10. Some Very Worried Chickens / Jackie - Shinade / (wolf!)





FEATURE LINKS THIS WEEK



The New Arrivals / by the Egg Count blog


Wordless Chicken Tuesdays--Charlie and Opie is from Daisy. An epic adventure you do not want to miss! To the left is a preview photo of the bowling alley stop. For a big laugh, and a surprise ending ... be sure to visit Charlie and Opie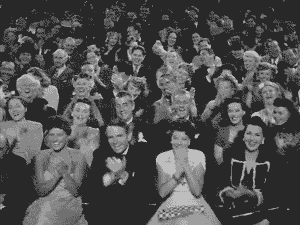 ...
Please do not feel obligated to play.

For fun only
For the INSANE only
:
View all Wordless Chicken Tuesdays
CLICK HERE
This weeks unofficial sponsor:
My Pet Chicken dot com
-
ABOUT CHICKENS
-
JUST FOR FUN
-
CHICKEN HELP