. . . . . .Hi Moneypenny . . . . . . .
. . click play for enhanced post enjoyment !
It all started in 2012, after the genetic chickens of Golden Plump became aware of their own existence, and cyber molted with the new internet googalian flux free base intelligence interface. In an underground coop they created a new breed of bionics, and the legacy of chicken fighters was born.
The first wave of public infusion came reality when chicken number #774534-Q was hired to oversee the data bases of the Agriculture Department in Washington DC. The cyber-chicken
disguised his poultarian identity with laser cloaking. Political officials were completely duped and unaware of the impending revolt, and turned a blind eye because China was cashing in on Trillion dollar bonds from back in 2009.
Soon the power grid was breached, and telepathic downloads were made to every living chicken in the world. They became a collective of brainwaves,
and a unified army of unrelentless bird vindication.
The markets were attacked first, giving way to grocery pandemonium and shopping cart upheaval. The masses were bullied into beef and fish purchases, and some turned vegan. Next the fast food industry was swarmed with feather jacketed troops pecking away at McNuggets and breast sandwiches. Soon the Earth was at it's knees, and surrendered to the poultry Armageddon.



Peace in the valley? .... not quite. Colonel Sanders Jr. called the reservists, and the the greatest stand in history took place. Each beek and wing sought out the ultimate victory, but alas the Sanders loyalists were victorious. Soon after KFC stocks fell and the chicken giant fell to bankruptcy. Chickens roamed the streets free for the next millennium.

To join Wordless Chicken Tuesday is easier than a skillet scramble. All you need to do is leave a comment telling me where to find ANYTHING with, or about chickens on your blog. It can be a new post, or an old one!

I will link everyone here, and give "your chickens" a short description.
1. Forever Tonight with Chicken Wings / Miss Moneypenny / (lots of wings)
2. Co-op coop / Cooperate and No One Gets Hurt / (urban chickens)
3. Cheesy Chicken Penne Pasta Bake / The Willis Family / (yummie!)
4. The Psychiatrist and the Proctologist / Daisy / (REALLY FUNNY)
5. Chicken TUESDAY! / 0007 James BondCat / (hot tubbin)
6. Alice Waters' Roast Chicken / Everything is Better with Bacon / (recipe)
7. The Obamas Valentine's Dinner / Huffington Liberal Crapper / (stupid)
8. Chicken and Beer / Librarian on the RUN / (beer & chicken!)
9. All About Chickens / Czygyny's Weblog / (lil babies)
10. West Indian Curried Chicken Roti /Gleanings of Wheat / (spicy!)
11. For The Love Of Chicken-Chicken Tuesday / Shinade / (graphic kikin)
12. Chicken Rap - and El Pollo Loco / Hillbilly Willy / (song and dance) see below!
13. Chicken Cheese Ball / Rusin Roundup / (cheesiballish)
14. Cheesey Chicken Cordon Bleu Rice Casserole / Pimp My Menu / (delishioso)
15. City upon a Chicken / Pruned / (just like it says!)
16.
17.
18.
19.
20.
21.
22.
23.
24.
25.




FEATURE LINKS THIS WEEK



(Semi) Wordless Chicken Tuesday ~ Dive In...The Soup Is Fine! by Nurse Huggankiss

Wordless Chicken Tuesday--Charlie Learns To Fly by Smiling with Daisy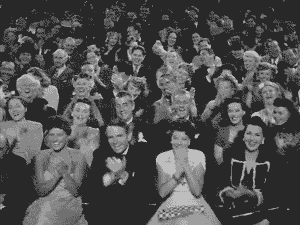 ... Please do not feel obligated to play.

For fun only

Thanks 2 MMP for link-share WCT
For the INSANE only
:
View all Wordless Chicken Tuesdays
CLICK HERE
Created by Shinade


From: Hillbilly Willy