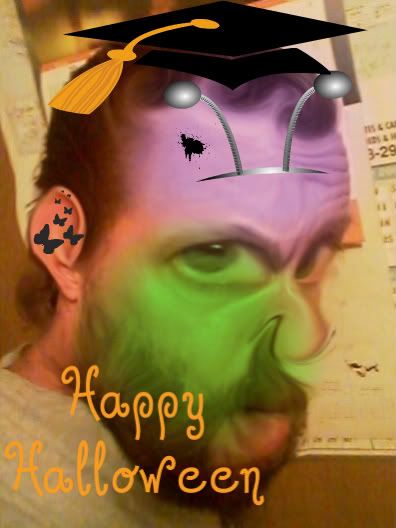 This was an E mail sent to me today ....

Hi Speedy .........

B O O



I hope your day isn't spooky ! I don't think there's a ghost of a chance. If it is, you can witch about it all you want.
I think you should be goblin pumpkin pie for lunch. That way it won't be a bat day !



My reply

:

Gon get me sum dat goodi candi out in da back o yor portch. I won be waitin none no eithers. Fill me bag wit the best sweets, yep I reckon you will havin sums for me.
SpeedyCat


Go on ... Take a BIG handfull.

Don forget to be brushin an flossin 2