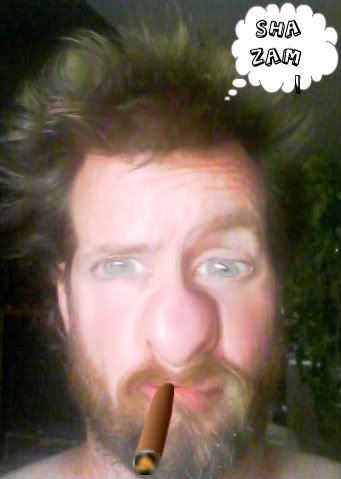 Well, I just finished the second day on duty ... at my new job as a crash test dummy. No, it's not the most technical or glamorous career you can have, but it is very rewarding.



My new boss has been very pleased with me so far, and said my resilient and rubber like body is perfect for "kissing windshields".
Today I destroyed a Chevy Blazer, a Ford Truck, and a Buick. I can't remember what kind of Buick ... they all look the same to me.
The only set-back has been an ingrown nasal hair. I keep picking at the darn thing, and just can't seem to stop. I tried to tweez the little bugger out, but to no avail. Looks like I might have to go see a specialist.
There is a doctor of rhinoplasty in Hollydale named Peaches Nordstrommers. She should be able to help me out.
Don't want to cut this post short, but I better get some sleep. Tomorrow I am going to crash a space shuttle! I must be the luckiest boy in the world.